Featured Aquacultured Coral and Inverts:
See what out customers are saying on faecbook!
Highly recommend! Jon is very knowledgeable and takes great care of his corals and his customers. You definitely get your dollars worth with every order. Support aquaculture coral!

Posted by Jason Langer on Thursday, August 4, 2022
I was very happy with my order from Terra Reef. Jon was great to work with. Everything was packaged nicely with plenty...

Posted by Joe Posch on Sunday, June 26, 2022
the customer service is top notch! my corals are beautiful and arrived quickly and without issue . I couldn't be happier with this purchase !!!! will be purchasing from terrareef again in the future !

Posted by Allison Wenneman on Tuesday, February 23, 2021
Jon spent an hour on messenger helping me pick corals on black Friday, and followed-up after the delivery. He has helped me tremendously and I will be buying more from him in the future! 5 out of 5!

Posted by Brian Osman on Tuesday, December 22, 2020
Discover Live Coral for Sale at TerraReef
Welcome to TerraReef! If you're looking to buy beautiful healthy coral, you have come to the right place. We are home to an extensive selection of homegrown live coral for sale on the web. All of our corals are well conditioned to aquarium life. Every coral for sale we have kept for at least one year, while most we have kept for over ten years! Browse our collections of corals for sale today.
TerraReef Aquaculture Supports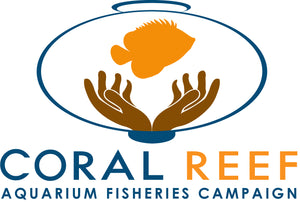 The Goal of the Coral Reef Aquarium Fisheries Campaign is to empower sustainable coral reef aquarium fisheries that support biodiversity conservation, healthy coral reefs, and the livelihoods of fishers, traders,...
How Can You Get Some of The Best Coral?
Just ask Joe Caparatta. Prior to September 2020 TerraReef was selling wholesale only. Our aquacultured Aussie Gold Torch, Green Frogspawn, and Green Brain Coral were some of the favorites for Joe and the gang at Unique.
Richard Back's "Small Unboxing of TerraReef Aquaculture"
We recently shipped some coral to Richard and received some very positive feedback. We greatly appreciate his support.